---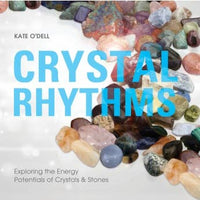 Mankind has been fascinated with the properties of crystals and gemstones throughout history and for more than their beauty! This basic reference guide explores the usage and benefits of 80 crystals and gemstones, touching on attracting love or prosperity, instilling courage, lessening the effects of stress, and even shielding your spirit from negative energies. Learn about the basic chakra system, the human aura, and the meridians and discover just the right crystal for your needs, how to clean it, and how to use it. Find general explanations that are organized by color and then alphabetically, revealing innate qualities and common benefits. Two charts will help you cross-reference your interest with suggested crystals, helping you uncover advantages at a glance. Each stone is shown so that you can identify it as you prepare for your good health and well-being!

Author: O'Dell, Kate.
Number of pages: 192.