---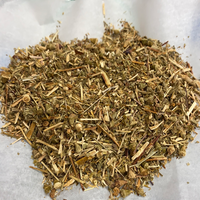 Spiritual Uses: Associated with the Mercury & Jupiter. Useful to banish Negative Energy, Protection, Sleep, Psychic Healing, to cleanse the Aura.

Agrimony is used for liver, kidney, and stomach problems, and other conditions, but there is no good scientific evidence to support these uses. Be careful not to confuse agrimony with hemp agrimony, liverwort, and potentilla.
Agrimony Herb, or Agrimonia eupatoria, also known as Church Steeples, Stickwort and Cocklebur is a hedge plant related to the Rose. It is native to England and has yellow petals with an egg shaped leaf. The entire Agrimony plant is harvested and everything except for the roots is used.
****PLEASE NOTE: Lucero Astral recommends you consult with a qualified/certified Herbalist/Healthcare Practitioner before using any herbal products, particularly if you are pregnant, nursing, or on any medications.