---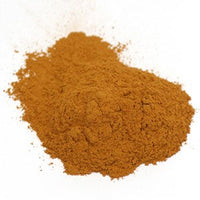 Magickal Uses: Abundance, health, love, lust, prosperity, attraction, success, money.
Usos Mágicos: Abundancia, salud, amor, lujuria, prosperidad, atracción, éxito, dinero.
Element(s): Fire / Elemento(s): Fuego
Planet(s): The Sun, Mars, Mercury 
Planeta(s): El Sol, Marte, Mercurio
Best correspondent day(s): Sunday, Tuesday, Wednesday
Mejor día(s): Domingo, Martes, Miércoles
Astrological Sign(s): Leo
Signo(s) astrológico(s): Leo
Crystal(s) that works best with this herb: Citrine--helps with self-esteem and promotes success & abundance.
 Cristal(es) que funcionan mejor con esta hierba: Citrina--ayuda con la autoestima y promueve el éxito y la abundancia.
Cinnamon is one of the herbs used throughout the Far and Middle East for purification and temple cleansing. Cinnamon's energy promotes success, healing, the raising of spiritual intent, and clear psychic vision. It is an excellent addition to almost any Magickal herbal formula but avoid it's uses in oils and baths. Many people are very physically sensitive to the potency of this bark and it's essential oil. Its application to the skin can cause burns. Very energizing to the human nervous system, cinnamon awakens the mind to clear and quick thought. 

La canela es una de las hierbas utilizadas en todo el Lejano y Medio Oriente para la purificación y la limpieza del templo. La energía de la canela promueve el éxito, la curación, la elevación de la intención espiritual y una visión psíquica clara. Es una excelente adición a casi cualquier fórmula de hierbas mágicas, pero evite su uso en aceites y baños. Muchas personas son muy sensibles físicamente a la potencia de esta corteza y su aceite esencial. Su aplicación sobre la piel puede provocar quemaduras. Muy energizante para el sistema nervioso humano, la canela despierta la mente al pensamiento claro y rápido.
 ****PLEASE NOTE: Lucero Astral suggest you consult with a qualified/certified Herbalist/Healthcare Practitioner if intended to consume any herbal products, particularly if you are pregnant, nursing, or on any medications. LUCERO ASTRAL IS NOT RESPONSIBLE FOR ANY SIDE AFFECTS THIS MAY CAUSE AS I AM NOT A CERTIFIED/QUALIFIED HERBALIST. NOT FDA APPROVED. SOLD AS MAGICAL PURPOSES. 
****TENGA EN CUENTA: Lucero Astral sugiere que consulte con un herbolario/profesional de la salud calificado/certificado si tiene la intención de consumir cualquier producto a base de hierbas, especialmente si está embarazada, amamantando o tomando algún medicamento. LUCERO ASTRAL NO ES RESPONSABLE DE CUALQUIER EFECTO SECUNDARIO QUE ESTO PUEDE CAUSAR YA QUE NO SOY UN HERBOLARIA CERTIFICADA/CALIFICADA. NO APROBADO POR LA FDA. VENDIDO CON FINES MÁGICOS.